The Rev. Rhonda (Ronnie) Willerer – Rector
Email:  MtrRonnie.StPatricks@gmail.com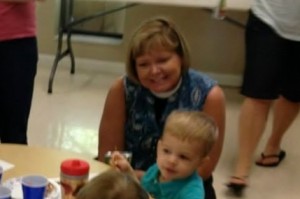 Mother Ronnie has been selected as our Priest in Charge by our Bishop John Howard.  She came to St. Patrick's at the end of March 2014.  Mtr. Ronnie graduated from The School of Theology at the University of the South, Sewanee, Tennessee, and was ordained in 2007.  She is married to Max and they have two grown sons and daughters-in-law and two adorable grandsons.  Bentley, their young English Springer Spaniel competes with the grandsons' for their love and attention!  Ronnie is excited about being at St. Patrick's and has found it to be a loving and caring community.
The Rev. Thomas R. Shaver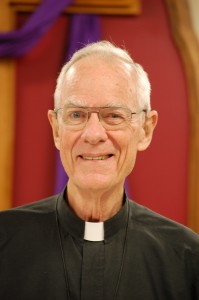 Fr. Thomas R. Shaver, was ordained in the Diocese of Los Angeles as a "mid-life vocation" after a career in government and law. Before retiring to St. Johns, he served parishes in Southern California and the Diocese of Southern Ohio. He is a graduate of Miami (Ohio) University, Stanford Law and the Church Divinity School of the Pacific. Fr. Tom (or "Tom" as he likes to be called by adults) has been married to Marylin for 54 years. They have three grown sons, two each of grand- and great grand-daughters, a large white standard poodle ("Freddie") and resident feline (Ninja"), of all of whom they are most fond.
Rose Sweatland, Office Manager
Email: Rose@StPatricksEpiscopal.org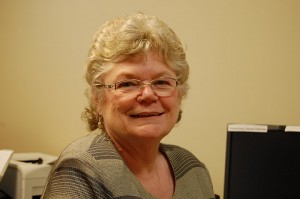 Rose came to St. Patrick's in October of 2010 and serves as our multi-functioning Woman-of-All-Things in the parish office.  She enjoys several hobbies including knitting for the St. Patrick's Shawl Ministry and reading.  She is also active in her own church and, we are sure, very appreciated there, as she is at St. Patrick's!  Thank you, Rose, for your loving care for the St. Patrick's family.