The Rev. Rhonda (Ronnie) Willerer – Rector
Email:  moc.l1469828265iamg@1469828265skcir1469828265taPtS1469828265.einn1469828265oRrtM1469828265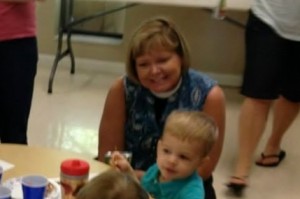 Mother Ronnie was installed as Rector of St. Patrick's in May 2015.  She graduated from The School of Theology at the University of the South, Sewanee, Tennessee, and was ordained in 2007.  She is married to Max and they have two grown sons and daughters-in-law and three adorable grandchildren.  Bentley, their young English Springer Spaniel competes with the grands for their love and attention!  
Prior to ordination Ronnie worked part-time for a local optometrist and was involved in several diocesan ministries such as Cursillo and Happening.  She served as the Interim Summer Camp Director of Camp Weed Summer Camp of 2003 and as the Lay Director for Breakout!, a retreat ministry for older elementary children for several years (yes, she lost count).  It is easy to see how much she loves children and youth (and adults as well!).
Ronnie currently serves on the Board of Examining Chaplains and is a mentor for the Diaconal Formation and Training in the Diocese of Florida.  
Rose Sweatland, Office Manager
Email: gro.l1469828265apocs1469828265ipEsk1469828265cirta1469828265PtS@e1469828265soR1469828265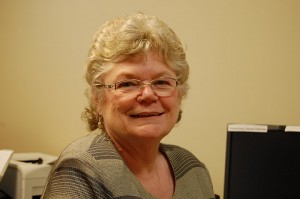 Rose came to St. Patrick's in October of 2010 and serves as our multi-functioning Woman-of-All-Things in the parish office.  She enjoys several hobbies including knitting for the St. Patrick's Shawl Ministry and reading.  She is also active in her own church and, we are sure, very appreciated there, as she is at St. Patrick's!  Thank you, Rose, for your loving care for the St. Patrick's family.
Director of Music Ministries: Gregory Gafford
Music Associate: Mike Pruitt
Youth Presence Team: Nicole Crouch, Alan Crouch, Jimmy Hurff & Adam Palarine
Nursery Associate:  Alicia Wood